Made To Worship Video Shoot
September 25, 2021 9:00am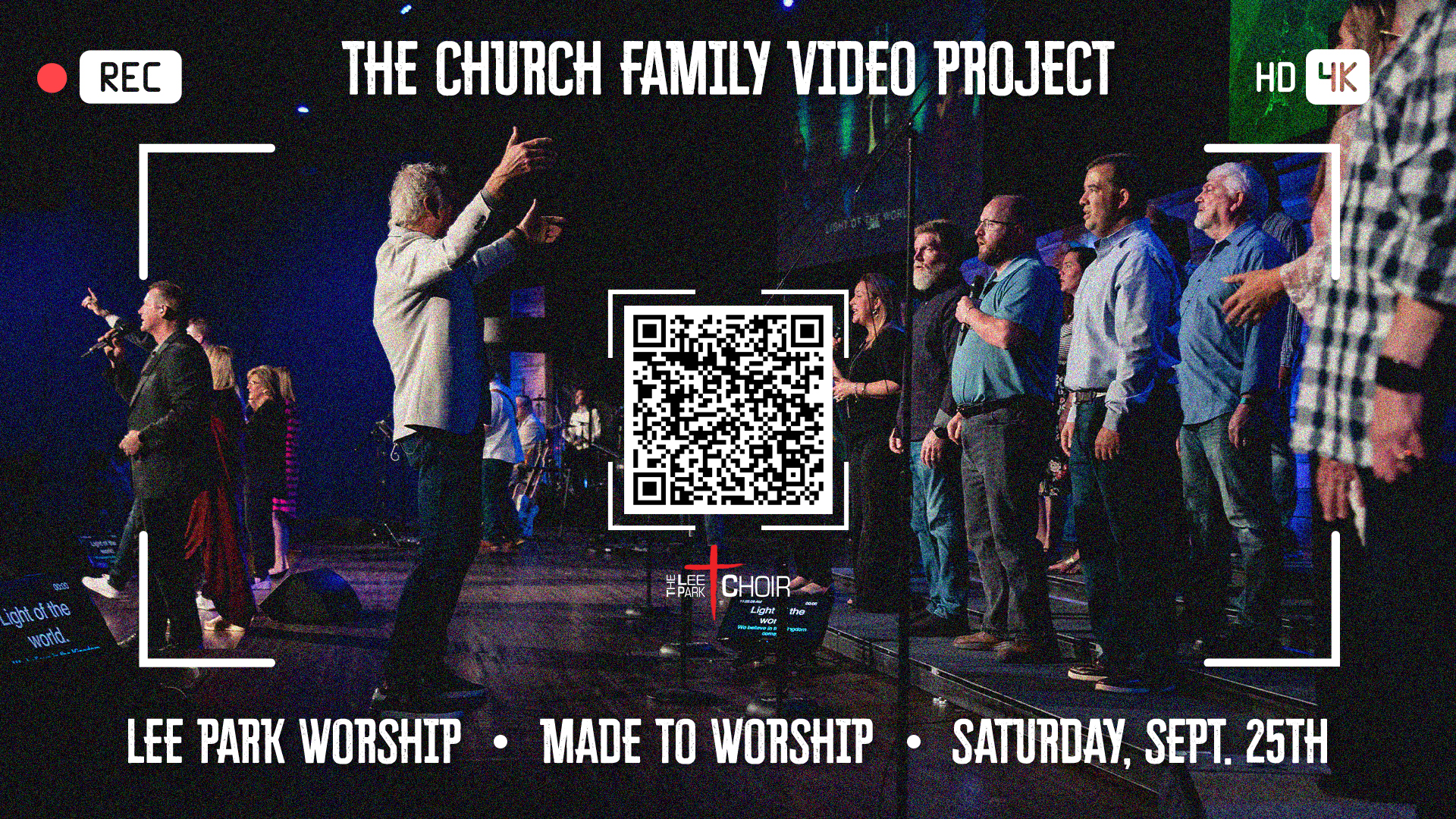 We will be recording the Lee Park Worship Videos on Saturday, September 25 with set up on the 24th.
Here are some of the details:
This is an all-day event. 9 AM-6 PM
Food will be served for lunch and snacks.
-Anyone in the Church Family can participate
-Packets of info will be available On June 20
-The rehearsal schedule is coming out soon
Attendance at rehearsals is mandatory
-During the rehearsals, we will be working on the "visual" of the recording more than the sound.
What we will be looking for:
Energy in singing
Engagement in worship
Emergence that is intentional
Scan the QR Code above to sign up, or follow the link below.
More info coming soon!