Operation Christmas Child
October 22, 2023 12:00am
Address: Lee Park Church, 2491 Morgan Mill Road, Monroe, NC US 28110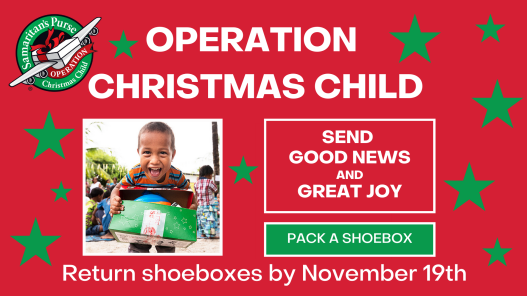 Operation Christmas Child Shoebox collection has begun!
Shoeboxes will be available in the Worship Center lobby beginning October 22nd.
Those shoeboxes will need to be returned to the Church by November 19th.
The mission of Operation Christmas Child is to provide God's love in a tangible way to children in need around the world, and together with the local church worldwide, to share the Good News of Jesus Christ.
Our Church goal is 700 shoeboxes!
For ideas and suggestions on what to buy for your shoebox, follow this link!