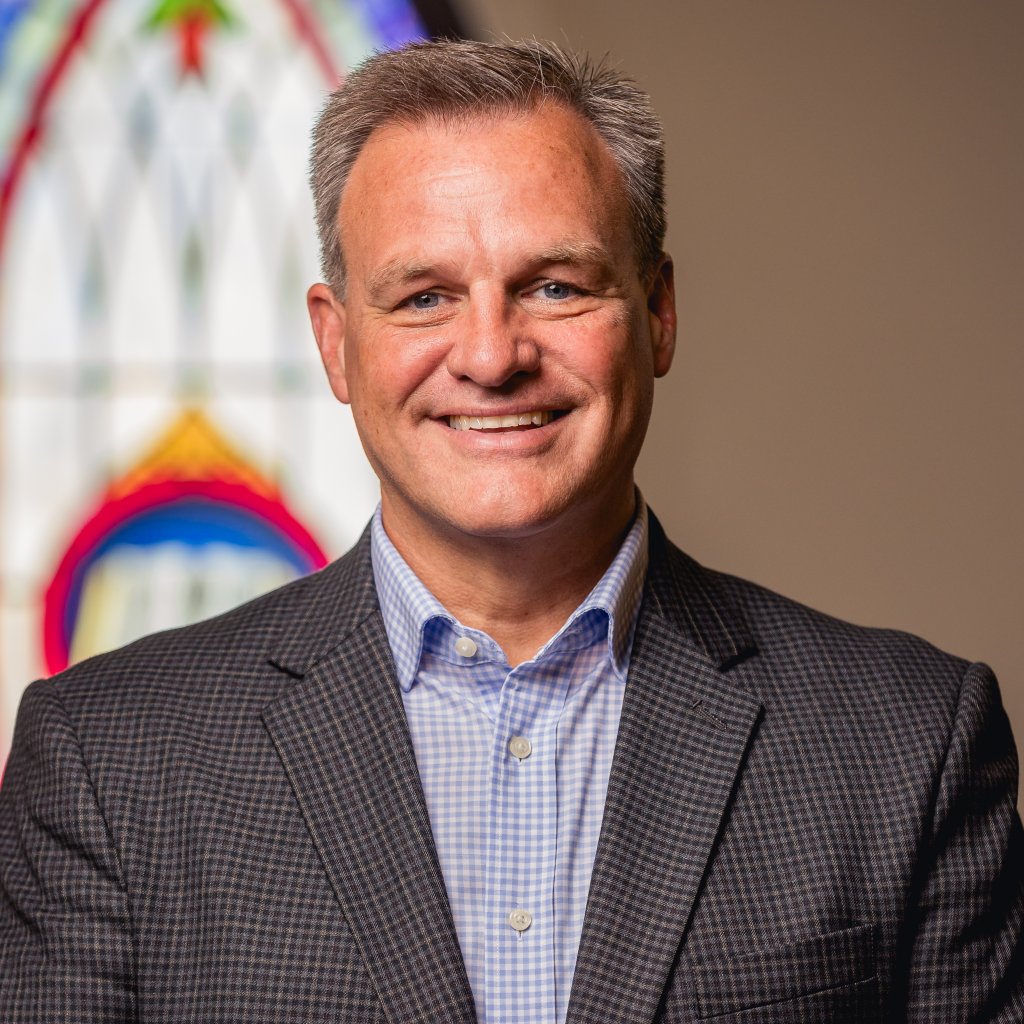 Chris Justice
Senior Pastor
Office: 704-289-4674
Pastor Chris followed the call to serve the local church while he was working as a television news anchor at WCNC-TV in Charlotte. For 3 ½ years Pastor Chris served Lee Park while also working at the TV station and earning his Master's Degree at Liberty Baptist Theological Seminary. In 2009, after completing his TV contract, Pastor Chris became the full-time pastor at Lee Park.
Lee Park was a church of 50 faithful congregants who were committed to being involved in a revitalization in the Lord's church. Today, Lee Park is committed to being involved in the revitalization of other churches. Lee Park has added 5 additional churches to the Church Family and the Lord is blessing the work.
Pastor Chris and Ms. Becky have four children (Jordan, Caroline, Jake and Ty). Ms. Becky serves as the Community Director at Lee Park.